Offering Custom Storage Sheds With Wood, Vinyl Siding, Lake Cabins, Hunting Cabins, and Much More
Painted and vinyl portable buildings are available.
A1 Portable Buildings:
Quality Storage Solutions
We specialize in storage sheds with wood and vinyl siding, lake cabins, hunting cabins, and dog kennels, offering a choice of colors and styles to match your home and property. Does your car no longer fit in the garage? Then it's time for a storage shed! Need a workshop or garden shed? We do them all! We offer sizes from 8×12 thru 16×44.
A1 Portable Buildings - Quality & Convenience.
3D Shed Builder is coming soon!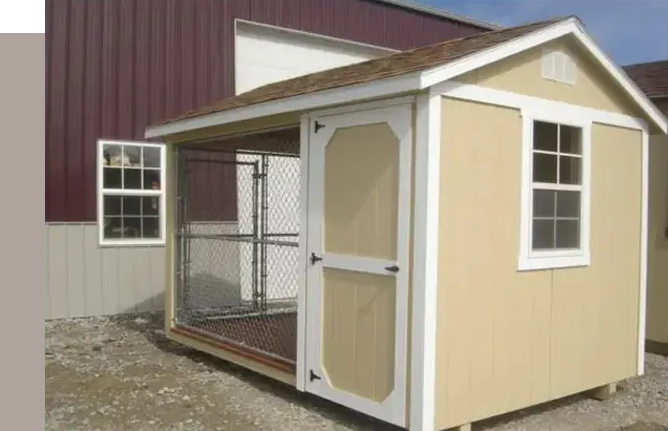 Other Buildings Available
The dog kennel is great for homeowners who like a neat, attractive, and clean environment for their pets. A dog kennel will also have room for extra storage as well. It is built with composite decking and treated flooring for easy washing and cleanup. A dog door and box inside make it easy for feeding and generally care for your pet.
Custom Buildings & Projects are also available upon request, such as different sizes & styles, or even a building built right on your property if we cannot deliver. For example, you may need a bigger garage that we commonly build and deliver or you want your garage built & framed on a concrete foundation. These custom projects are only limited by your imagination! Not sure what we can do for you? Call us or better visit one of our dealers.
Dog Kennel · · Custom Projects
As with all our buildings, we have set a standard of quality & detail for every building we manufacture that puts it above ordinary portable buildings. Our goal is to produce buildings above our customers' expectations which makes for satisfied customers who can enjoy their buildings for years to come.
Need help with a custom project? Contact the dealer close to you, under the Find a Dealer tab.