A1 Portable Buildings – Dog Kennels
Dog and pet owners here you go! Finally, something that's user friendly and convenient.
Our dog kennel also comes with composite decking for easy washing and cleaning. Will not rot like wood floors. Also comes with a doggie door, kennel gate, wood door, window, and a chain link divider panel w/ gate inside the building.
Custom sizes are made as well! Contact your local dealer for info.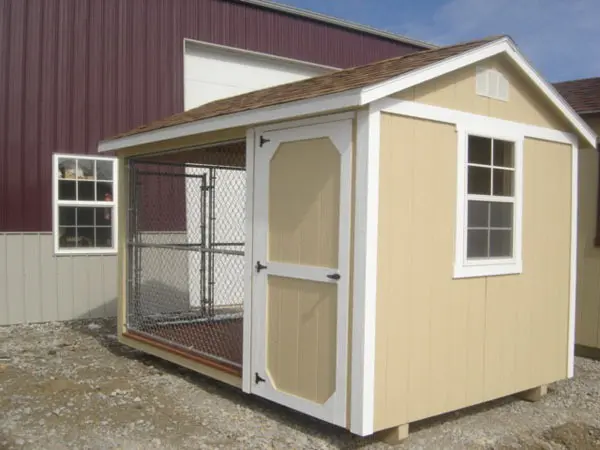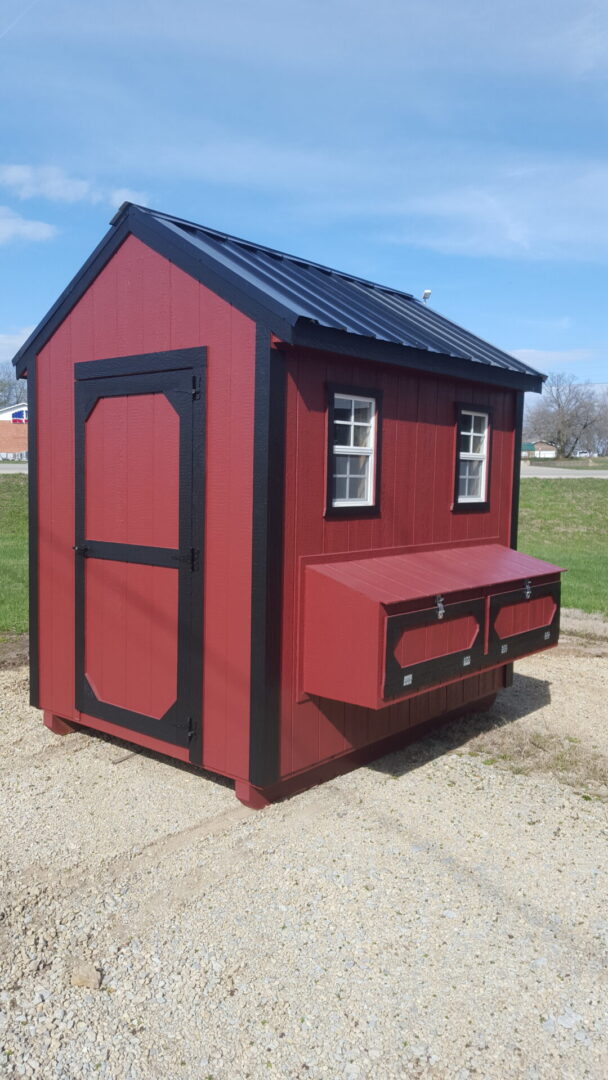 A1 Portable Buildings: Chicken Coops
All the Amenities!
Packed with handy and essential components for our feathered friends. Including pulley operated chicken door, 4 nesting boxes with external access, and additional roosting bars.